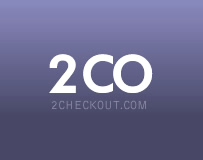 What is 2CheckOut?
2CheckOut is a shopping cart and online payment solution. You can use their technology to provide safe, secure online transactions for your customers. Here at Computer Magic, our product listing is very simple. As such, a full blown shopping cart is like using a bazooka to kill a fly. By using 2CheckOut, we don't even handle your credit card number. Payment information goes straight to 2CheckOut. Period. Since we aren't storing payment information, it helps us sleep at night knowing that we don't have vital information sitting on our servers. Should our security be compromised, your data won't be!
Is 2CheckOut a Computer Magic product?
We wish it was! It is a great product for a great price!
Why all the hype if it isn't even your product?
We want to make sure you understand that buying from Computer Magic is safe and secure. What better way than to sing praises to the payment services we use? When you buy something from us and you go to the 2CheckOut pages, we want you to feel comfortable with putting in your payment information and know that not only is it safe, but a legitimate business with real products to sell.
Isn't this the kind of thing that you normally code yourself?
Yes, it is. In our case it was easier and more cost effective to just use 2CheckOut. By saving man hours for your projects, we can be more profitable and get your work done faster. It is a great example of our willingness to use the appropriate technologies for the job. When you have two right answers, pick the one that takes the least time to implement. Feel free to inquire about different payment solutions for you business.


Here is a breakdown of the costs associated with using a full shopping cart solution versus 2CheckOut.


Cost For Regular Merchant Account
Cost To Use 2CheckOut
Download and setup one of the many available free shopping carts available on the Internet (creating a custom cart would take much longer!)
5-10+ hours @ $45 an hr (our going rate)
Get setup to use 2CheckOut
2-3 hours (including setup of a few products) @ $45 an hr
Startup costs - Get a merchant account via a bank or payment gateway
$100s to $1,000s!!!
Startup fee for 2CheckOut
$59
Monthly Fees - For Merchant Account
$10-$100 and about 2-4% of sales
Monthly Fees - 2CheckOut
No monthly fee - about 5% of sales
Extra Fees - SSL Certificate for secure transactions
$200+ a year
2CheckOut runs all transactions on their server using their SSL certificate
$0.00
You can see the savings for small volume retailers who want to offer online shopping services. For those who sell $1,000s or more a month online, you will be better served by using traditional methods and getting a merchant account. For the rest of us, who want to keep overhead low, 2CheckOut is a great solution.

2CheckOut
.com Inc. (Ohio, USA) is an authorized retailer for goods and services provided by Computer Magic And Software Design.